Individual counselling
If you suffer from stress, depression, anxiety or addiction, if you are in a difficult relationship, have family problems and conflicts are increasingly common in your life - we provide support that combines the knowledge and experience of professionals.
Appointment with a peer counsellor
A peer counsellor is a person who has been through a trauma, illness or other life event that has left a mark. He or she has then worked the story through and is able to share it with others to help and support them.
A peer counsellor has undergone relevant training and supervision and can support, motivate, advise and help prepare the clients to make changes in their lives.
The service is provided by:
Book a session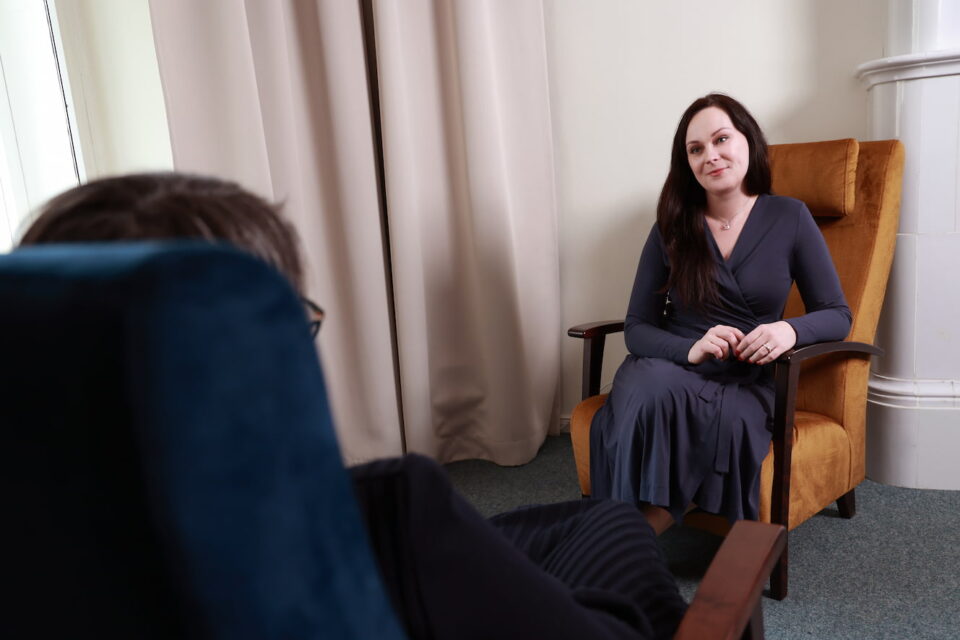 Music therapy (60 minutes)
Music and its components affect our daily lives and health in many different ways, and its total effect we cannot grasp. However, most of us have probably recognized the seductive or exhilarating effect of a piece of music and experienced how a piece leads to a fantasy world or a journey into memories. Different elements of music also have the ability to influence us - both rhythm, sound frequency, timbre and other parts of the structure.
We all need to "tune in" from time to time and it is not always necessary to wait until the disease breaks us down. Come earlier if you feel anxious, apathy, fatigue, stress or other mismatch in your state of health, if you have survived something emotionally debilitating or are recovering from an illness.
The service is provided by:
Book a session